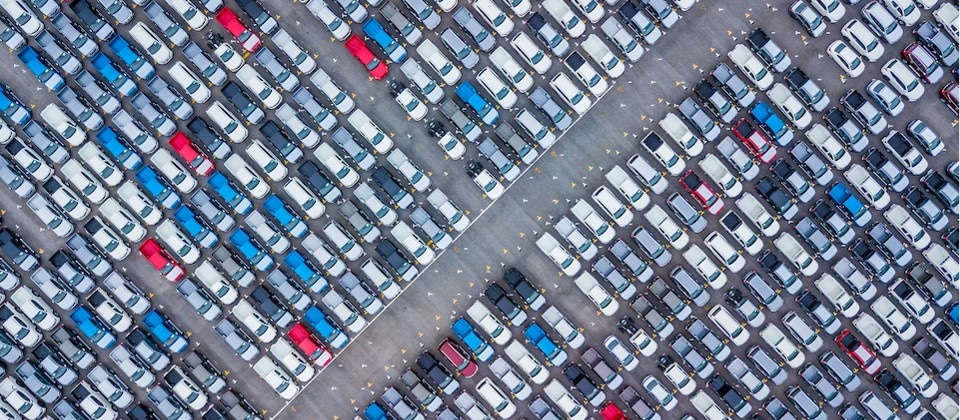 How to Choose the Right Used Truck for Your Lifestyle in Dallas
For Carrollton drivers, making sure you can handle the rigors of driving on rough roads is one of the biggest factors in choosing the right used truck. Here at P.M. Standley Motorcars, we ensure that our drivers get a quality experience with a wide selection of used models to choose from. Whether you want a used Nissan or Chevy truck built to manage city driving, or you want a vehicle with all-wheel drive for off-road excursions, we have a solution for you that will fit you perfectly.
We are proud to offer a selection of used cars, SUVs, and trucks, and we know that finding the ideal fit for our drivers is the most important part of the shopping experience. We are happy to show you our selection of used trucks ranging from used Ford options to used GMC offerings, and walk you through the process of selecting a used truck at our Dallas-adjacent dealership where Standley Stands for Certified!
Why Choose a Truck for Your Dallas Drive?
Have you wished you could go off-road without the fear of getting stuck somewhere? Do you love your used SUV, but wish you had something that could handle a bit more towing or hauling? A used truck offers both of these features, and plenty more, to ensure you aren't left unable to do the things that you want to do. A used Ford F-150 will still offer its class-leading towing capabilities, so you'll be able to tow to your heart's content without losing any capability. Most of our used truck options will also provide plenty of room in the cargo bed to handle whatever you need to load up on, be it some materials for the worksite around Irving, or you're making the move to a new place in Plano and you need to fit everything in one trip!
Going off-road is an important aspect of driving around Dallas, especially when you venture out of the city and into the countryside. As stated above, all-wheel drive or four-wheel drive are typically included with many used truck options from our inventory, and that's not always the case for a used car or SUV. Sure, an SUV can also include all-wheel drive, but they are typically less likely to include this feature than a truck. If you need a truck with all-wheel drive, used Honda Ridgeline models are a great place to start.
Buying a used truck doesn't prohibit you from taking advantage of a luxurious ride. Most of our used trucks provide the same amenities that you can find if you were to choose a used car or SUV or even take things to another level with a convertible option. If you love smartphone integration, many options come standard with Apple CarPlay™ and Android Auto™ for a seamless connection. Intuitive touchscreen options ensure you can control everything, even without taking your eyes off the road through options like voice command. Some cars and SUVs offer amenities like heated and cooled seats, tri-zone automatic climate control, power-adjustable seating, and many more! Luckily, trucks also include these features, so you won't miss out on the best drive of your life when you get behind the wheel of a used truck at P.M. Standley Motorcars. Customizing a truck to match your desires is easy, with plenty of options available for drivers to choose from.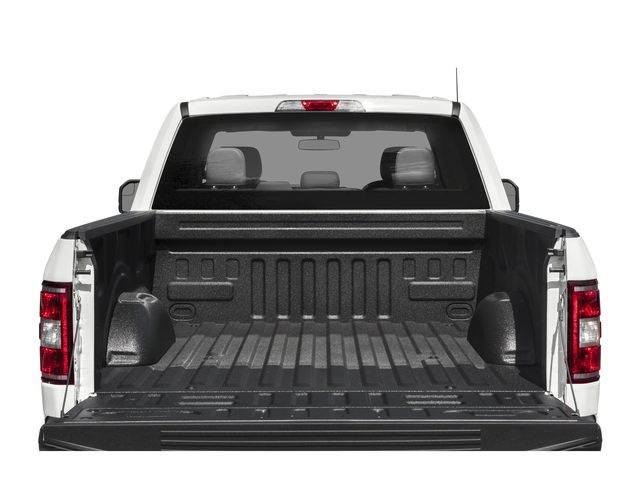 Shop These Poppular Truck Brands:
Trucks are often viewed as two-seat choices that don't leave much room for comfort and convenience. This is a common misconception, however, as many trucks offer seating for up to five or six passengers, and some models can achieve up to 45 inches of legroom for even rear seating. You'll be able to stretch out in comfort as you navigate the busy roads of Dallas.
How to Choose the Right Used Truck for You
When it comes to selecting the model that suits you best, it depends on what driving experience you're looking for. Many models specialize in offering a trait or feature and finding that option is largely based on what your needs are. Looking for a used truck that can tow the best amongst its competition? Check out a used Ford F-150 with the capability to tow up to 13,200 pounds. Want a truck that offers smartphone integration and touchscreen capability from the get-go? Options like a used Nissan Titan or a used Chevy Silverado 1500 include easy-to-manage touchscreens and include smartphone integration to enhance your music-listening experience. Some models are standard with 4G LTE Wi-Fi hotspots, so you can stay connected while at the worksite.
There are plenty of options from our used truck inventory that add a specific benefit to your experience. Whatever your needs or wants are, we'll make sure that we put you in the driver's seat of the perfect model.
Why Choose P.M. Standley Motorcars for Your Used Truck Needs in Dallas
For drivers from Lewisville, you'll find plenty of options at our used truck dealership in Carrollton. Not only do we offer options from our used inventory, but you'll also find certified pre-owned options to browse through. With options that can range from certified used Ford, Nissan, Chevrolet, and Honda, we guarantee you'll have a premium option to select as your next truck.
Not only will you find used car, SUV, and truck options, you can also check out exotic and Classic Car options that will catch the eyes of Dallas drivers as you cruise on past. Once you pick out your next vehicle, our finance team will help you meet your budget needs and ensure you can get the vehicle of your dreams.
Our service team has an expansive knowledge of all our used inventory, and our number one priority is to ensure you have world-class service. Whether you need routine maintenance or you want some in-depth repairs to help with your peace of mind, we're happy to schedule an appointment that works with your busy schedule.
When it comes to shopping for a used truck, our used dealership near Dallas is the only place to go! Swing by our dealership or schedule an appointment online, and we'll show you which truck is right for you!