In need of brake repairs in Dallas? Come to P.M. Standley Motorcars
As a used car dealer serving shoppers from our hometown of Dallas to nearby communities like Plano and Carrollton, we've seen quite a bit over our many years in business. And while used car sales may be our forte, we're just as well versed in auto service and maintenance. Now, with our extensive expertise, we've noticed that while it's easy to remember an oil change and tire rotation from time-to-time, it's often brake service and maintenance that gets overlooked. Luckily for you, brake service is a particular area of expertise for our certified service technicians, so we're happy to share that expertise to help you get the most out of your car in the long-run.
Why choose P.M. Standley for all your brake repair needs?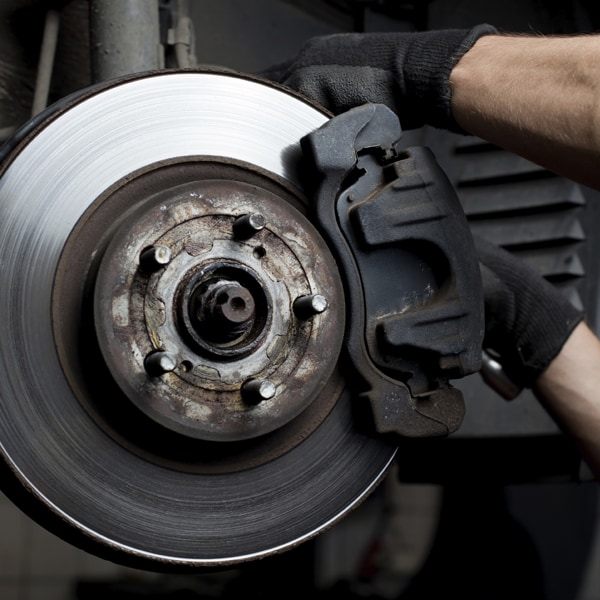 As a certified service center and used car dealer serving the greater Dallas and Irving, TX areas, we've seen cars in all conditions over the years, and we take a lot of pride in our ability to tackle any maintenance task. When it comes to certified brake service at our Dallas, TX service center, we always aim to offer our guests prompt and comprehensive care for all their brake maintenance issues. Whether it's routine maintenance like brake pad replacement or more complex issues like replacing brake rotors or fixing a brake fluid leak, our team will make sure your next service visit is simple, streamlined, and over before you know it!
How often should I have my brakes checked?
As a general rule of thumb, you should have your brakes checked roughly once every six months. You'll usually want to do this roughly every time you have your tires rotated, so keep that in mind when you drop by for your bi-annual service visit at our Dallas, TX service center.
How often should I have my brake pads replaced?
On most cars, brake pads can last up to 50,000 miles. However, that can vary depending upon your driving style and the conditions you typically drive in. For example, if you own an off-road SUV that you love to take off the beaten path, you may find that your brakes undergo a lot more wear and tear in a shorter period of time, so it's probably a good idea to have your brake pads inspected more regularly. On the other hand, if you use your truck for heavy-duty towing and hauling on a regular basis, you'll also note that all the extra weight your moving will cause your brake pads to wear more quickly. Make sure to consult with our certified service technicians to see how you can best care for your car's brakes in the long run.
Common signs of brake trouble
There's a few key signs that your car's brakes might be worn or in need of repairs. Check out this brief overview of common brake maintenance issues to see if your car, truck, or SUV is experiencing any of these problems.
Brake Light On: This is the most common sign, and it could stem from any number of different issues, so it's best to come in for a diagnostic to get to the root cause.
Squeaking, squealing, and grinding noises: If you're hearing these sounds when the brakes are applied, it's a pretty good sign your brake pads are worn and the brake caliper is making contact with the brake rotor. This usually means your brake pads need to be replaced, so make sure to schedule a service visit with P.M. Standley Motor Cars as soon as possible.
Soft or sinking brake pedal: This is often a sign that there is air or moisture in your brake fluid, and potentially a brake fluid leak. You'll need to get that sorted out promptly, so make sure to give our Dallas, TX service center a call at your earliest convenience.
Schedule a service appointment for your car's brakes with P.M. Standley Motorcars
We're here for all your brake maintenance issues, so feel free to reach out to our team at P.M. Standley Motor Cars or visit our Dallas, TX brake service center today.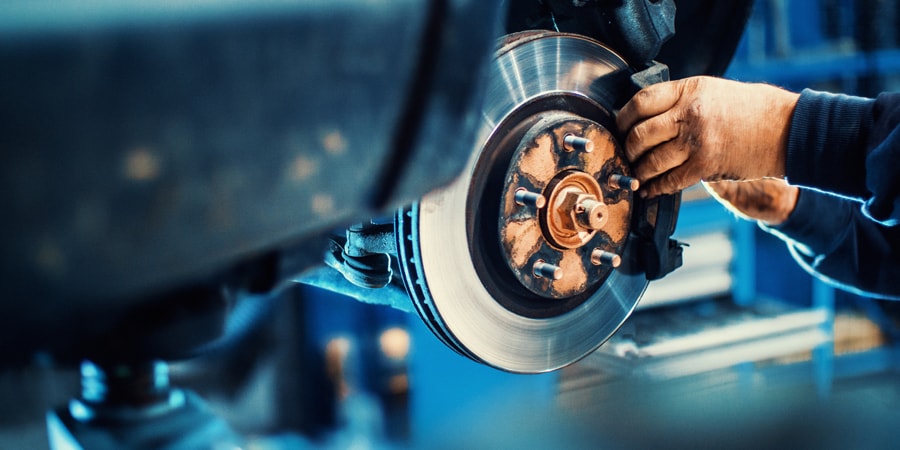 Our Service Hours
Monday

8:00AM - 6:00PM

Tuesday

8:00AM - 6:00PM

Wednesday

8:00AM - 6:00PM

Thursday

8:00AM - 6:00PM

Friday

8:00AM - 6:00PM

Saturday

9:00AM - 4:00PM

Sunday

Closed