Service Menu
Explore the Wide Range of Quality Services & Repairs that We Offer here at P.M. Standley Motorcars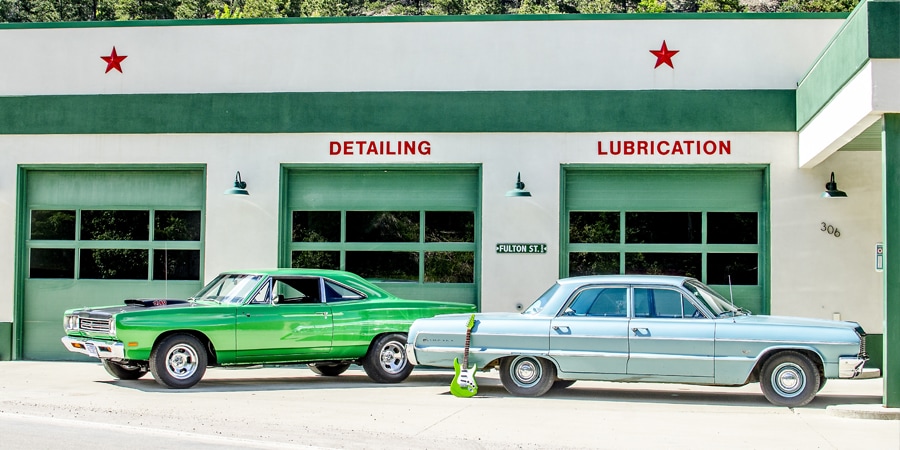 At P.M. Standley Motorcars, we are proud to be home to a state-of-the-art service department that provides excellent auto solutions for all of our customers throughout Texas. While it is true that drivers here in Carrollton and in the surrounding areas of Dallas, Plano, Irving and Lewisville have plenty of destinations they can visit when their vehicle requires work, these other destinations simply cannot match the comprehensive range of services and the level of quality that we provide here! Our team of trained and certified technicians work tirelessly and transparently in order to whip your beloved car, SUV or pickup truck back in optimal shape, just like it was on that day you drove it home.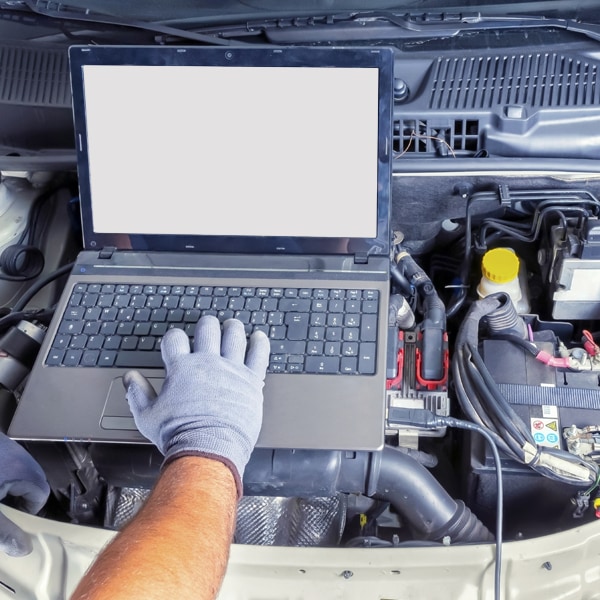 Regardless of if you need a minor maintenance task completed such as an oil change, coolant flush, air filter replacement or fluid top-off among others, or if you need more extensive repair work like major engine repair, brake replacements, wheel alignments, or transmission services, you can count on the service department here at P.M. Standley to take very good care of you. We employ a great team of technicians who are true professionals of their craft and are entirely dedicated to providing outstanding results for you.
We encourage our customers to spend just a moment exploring the tabs right here on our service menu that are available. Our service department has a great track record of successfully servicing and repairing automobiles all over Carrollton, Dallas, Plano, Irving, Lewisville and beyond, and we hope that you give us a chance to earn your business. And to enhance the convenience of servicing your vehicle here at our dealership, you can even schedule your service appointment online for whenever you please!
Oil Change
Keep Your Beloved Vehicle Running Smoothly & Change Your Oil at P.M. Standley Motorcars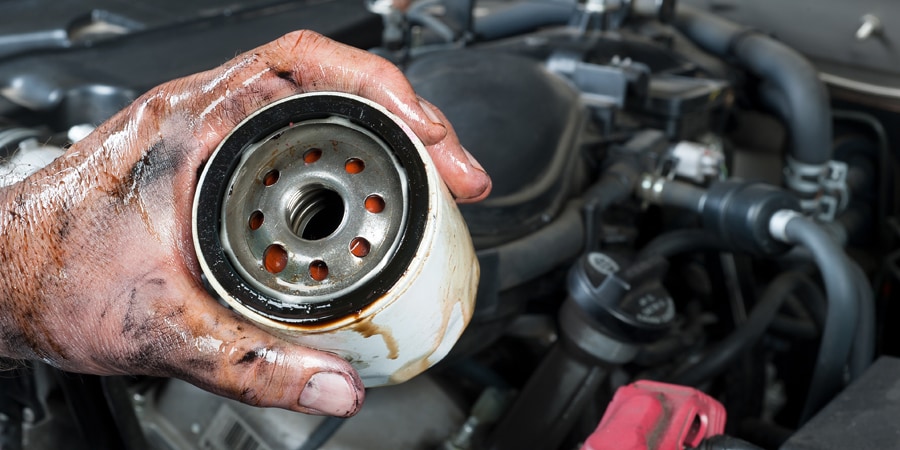 When was the last time that you had the oil changed of your car, SUV or pickup truck? If you would like to protect your investment and maintain the health of your automobile for as long as possible, it certainly is in your best interest to keep up with routine oil changes. It's crucial to not overlook the importance of oil changes, as motor oil is used to lubricate critical components of your engine. As more and more friction and heat is created by the motion of the engine, your oil helps reduce this heat that can cause unwanted harmful effects on your powertrain.
Drivers here in Carrollton, in the city of Dallas, and in Plano, Irving and Lewisville are welcome to visit our high-tech service department when it is time for an oil change. The service technicians here at P.M. Standley Motorcars are highly trained and very skilled, and they can perform an oil change for you in a timely fashion and for an affordable price! They will do everything they possibly can to ensure that your vehicle is running smoothly and safely for countless miles to come in the great state of Texas.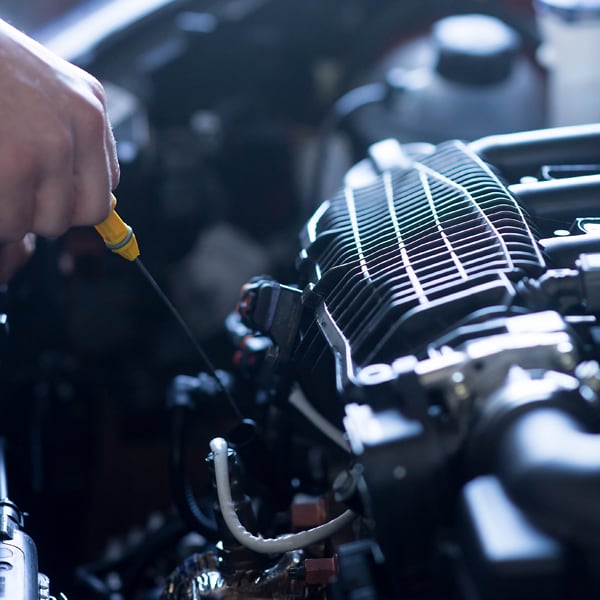 Treat your automobile to quality care, and visit our dealership for a quick and well-priced oil change. This is a simple, hassle-free and inexpensive way for you to give your car a long and healthy lifespan. It's also an easy way to avoid costly issues that can arise further down the road if you do not change your oil for an extended period of time.
And to help you save money in your wallet, we offer our customers throughout the Carrollton, Dallas, Plano, Irving and Lewisville regions an array of service coupons you won't want to miss. So go ahead and schedule your service appointment today for an oil change at P.M. Standley Motorcars!
Tire Rotations
Don't Underestimate the Significance of Routine Tire Rotations at P.M. Standley Motorcars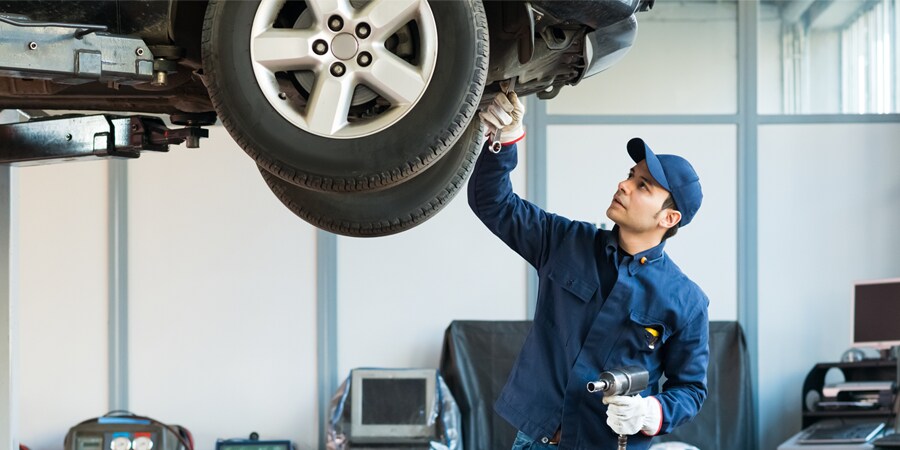 As you know, the tires on your vehicle are the first and only points of contact that your ride actually makes with the road you are driving on. As you drive around the city of Dallas and the Carrollton, Plano, Irving and Lewisville regions of Texas, the tread on all four of your wheels will slowly but surely begin to wear down as more time passes and more miles are recorded. Uneven amounts of tread on your tires are difficult to avoid, but there is an easy and straightforward solution to minimize their affects and to keep your wheels spinning safely!
Many Benefits of Tire Rotations That You & Your Car Will Appreciate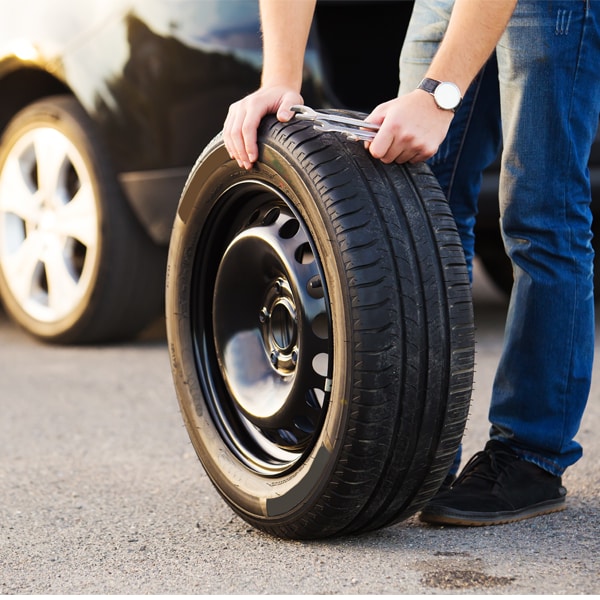 Regular tire rotations will help you keep tread levels on all four tires as even as possible, and there are several important benefits when you get this service completed. Routinely rotating your tires will greatly enhance their lifespan, since tread wear is not disproportionately occurring in the same spot on your tires. Rotations also result in improved gas mileages and better fuel economy, allowing you to save more money when you stop at the pump. In addition, you very well could notice a smoother and more comfortable ride after you rotate your tires.
And perhaps most importantly, a glaring lack of tire rotations could compromise the safety of your car, SUV or pickup truck and endanger fellow drivers. Tires indeed become too dangerous to drive on once the depth of tread hits a certain level, meaning that even a rotation cannot solve the issue. Your suspension system could suffer as well, resulting from unwanted vibrations due to this unsafe tread.
If you haven't had a tire rotation performed in a long time, or you have any questions regarding tire tread, don't hesitate to contact our service department at P.M. Standley Motorcars today! Schedule your service appointment with us and ensure your wheels are spinning just as the automaker intended.
Brake Repairs
Stop Safely When You Need To & Have Your Brakes Serviced at P.M. Standley Motorcars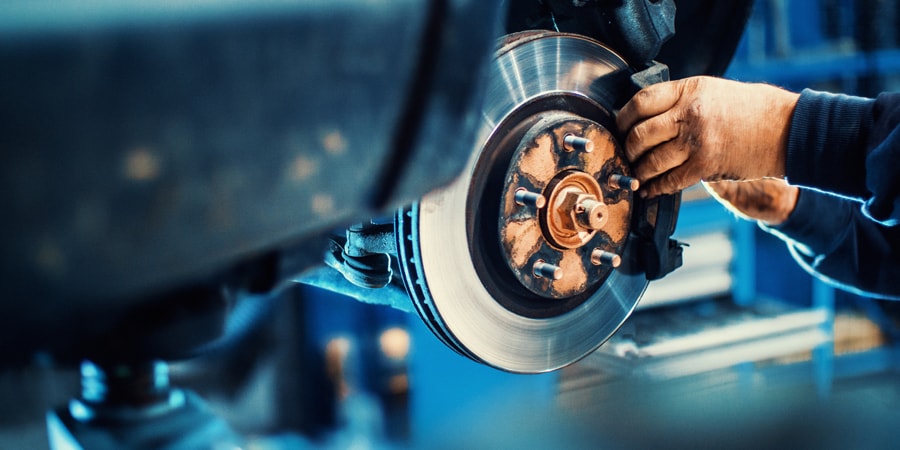 As far as automotive safety goes, it is common knowledge that your brakes are the most crucial parts of your car in order to keep you and your loved ones onboard out of harm's way. After enough time passes, your brake pads will begin to wear down as you continue to use them day in and day out.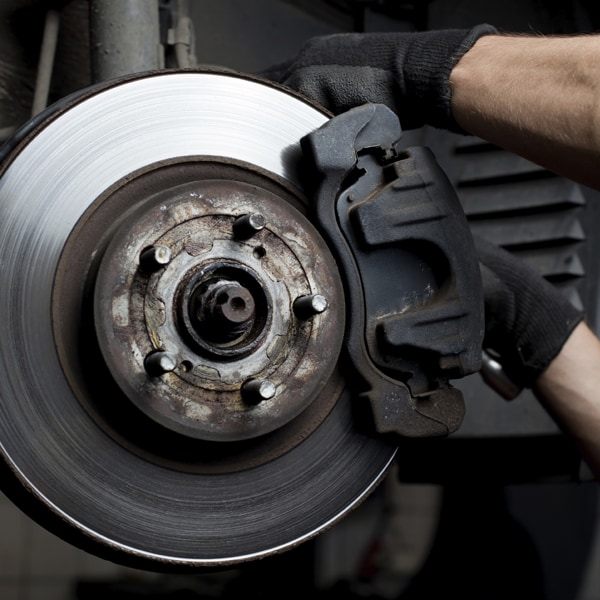 It goes without saying that the ideal time to recognize that your brakes require attention certainly is well before the brake pads reach a dangerous level of normal wear and tear. You don't want to be in a fender-bender when driving in Dallas on busy city streets, simply because you failed to give your brakes the attention that they deserve. At P.M. Standley Motorcars, we want to keep drivers as safe on the roads as possible throughout Carrollton, Irving, Plano, Lewisville and beyond, so please keep reading to learn some key warning signs of faulty brakes in your vehicle!
Key Warning Signs of Brakes Needing Services & Repairs
Brake Light Is On: This is an obvious one, but never ignore those lights on your dashboard. The computer in your automobile is telling you something for a reason.
Grinding, Squeaking or Squealing: Unpleasant high-pitched noises are very common indicators that your brakes need repair.
Vibrations and Pulsations: If you feel either of these sensations in the steering wheel or the brake pedal, your brake rotors need an inspection sooner rather than later.
Brakes Feel "Spongey": Soft and slow-responding brakes also indicate that the health of your brakes needs to be addressed by professional technicians.
Car Pulls To One Side: As you hit the brakes, do you notice the steering wheel pulls to one side? If so, it is time for a brake inspection.
Pungent Burning Smell: This one needs to be brought to our attention immediately, as unfamiliar smells almost always means there is are major issues with your braking system.
For your own safety and for the safety of your fellow drivers, if you have noticed any of the above in your car, SUV or pickup truck, please schedule your service appointment with P.M. Standley Motorcars right away!
Engine Diagnosis
Don't Ignore that Check-Engine Light! Ensure Your Ride is Driving at its Best here at P.M. Standley Motorcars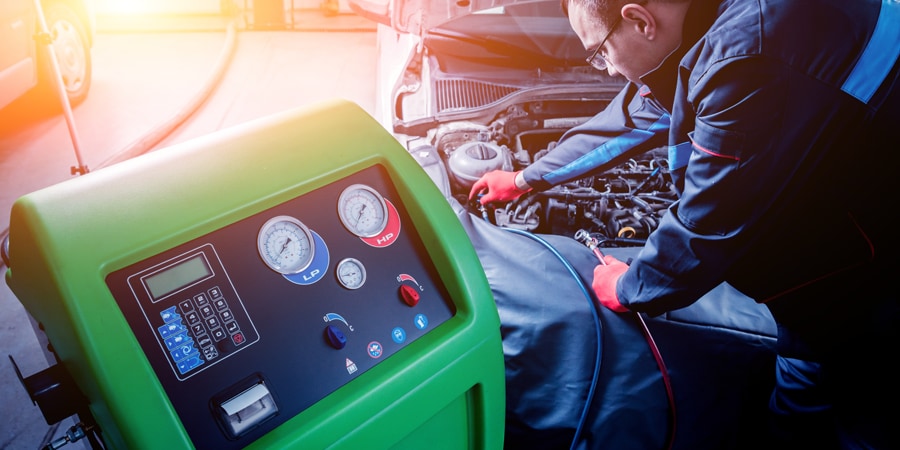 That fateful day has come, when the dreaded check-engine light of your cherished car, SUV or pickup truck has illuminated all of a sudden. Unfortunately, we all know this unpleasant feeling of seeing that pesky light on the dashboard turn on, as it is an inevitable aspect of vehicle ownership for all.
Engine Health is Crucial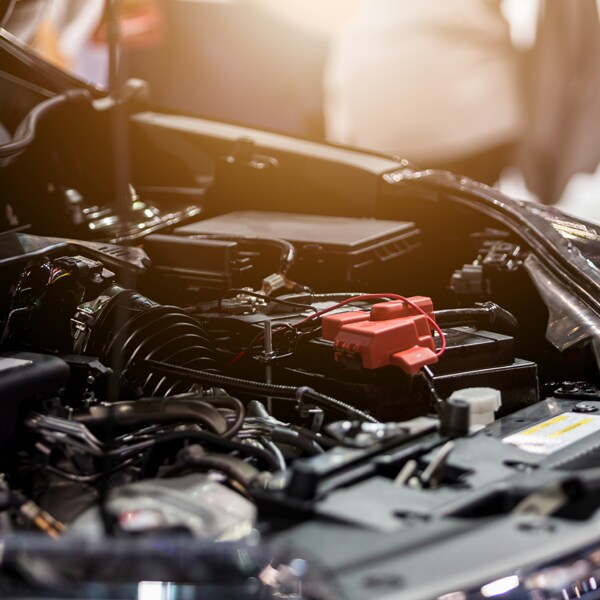 The good news is that in many instances, the light simply is indicative of a minor service or repair needed for your automobile. However, if ignored and left unchecked for a long period of time, this seemingly minor issue could certainly evolve into a much larger problem that can potentially be very expensive and dangerous for you further down the road! Play it safe, and receive proper engine diagnostics from a reliable and qualified service center like ours at P.M. Standley Motorcars.
Accurate & Affordable Engine Diagnostics
Sometimes, the check-engine light may not even be a result of an issue with the engine. It could have to do with your oxygen sensor, gas cap, catalytic converter, mass airflow sensor or even your spark plugs, just to name some of the most common. In the worst case scenario though, there is a serious service need that you need to address sooner rather than later to stay safe when driving.
Whatever the specific case may be for drivers throughout Carrollton, Dallas, Plano, Irving and Lewisville, the experienced team of trained technicians at our service department are more than capable of handling engine trouble! Utilizing state-of-the-art equipment, they will diagnose the trouble code of the engine issue right away, and will also make sure that your engine is returned to optimal condition in a timely fashion, for an affordable rate.
The engine is the heart of your vehicle, and consider the check-engine light as the tip of the iceberg when something goes wrong. Schedule your service appointment with P.M. Standley Motorcars today if you have a warning light on your dash.
Battery Inspections & Replacements
Avoid the Headache of a Dead Battery & Receive an Inspection here at P.M. Standley Motorcars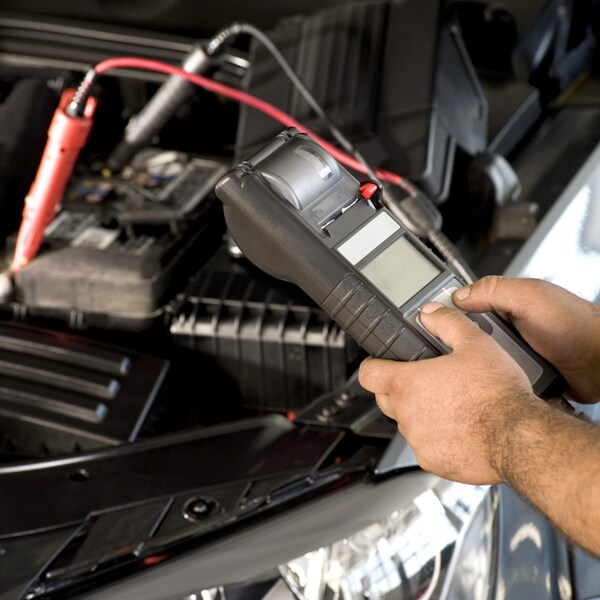 The last thing that you want to happen to you after a long day at the office is trying and failing to start your vehicle. For whatever reason, the battery of your car, SUV or pickup truck has reached the end of its lifespan, and now you are stranded in a parking lot waiting for a friend to show up and jumpstart your vehicle, all thanks to a dead battery.
The simple fact of the matter is that the leading cause of automobile breakdowns throughout the industry is a direct result of battery failure. When was the last time you had your battery inspected or replaced? Will you be joining these statistics soon in regards to drivers experiencing dead batteries? You certainly won't be if you make the wise decision to do business with our service center here at P.M. Standley Motorcars!
Things To Know About Your Automobile's Battery
As you probably are aware of, the battery is fully responsible for your vehicle turning on each and every day. You simply cannot get far with a faulty battery, so it's crucial to ensure yours is still in great condition.
The average life of a car battery is right around 4 years or so, but it can indeed be substantially shortened due to the hot temperatures we experience here in Carrollton and in the city of Dallas, Plano, Irving and Lewisville. The battery lifespan can also be affected depending on how long you drive for, and also how frequently you start and stop the car every day. Some clear signs to consider indicating that your battery is in trouble; your electrical systems are giving you problems, you notice the engine turns over slowly, or a dashboard warning light stays on. Please go ahead and schedule your service appointment with us soon to inspect the health of your battery. The service department at P.M. Standley Motorcars will replace and install a new one for you if necessary, or we'll extend its lifespan by cleaning out any unwanted grease, corrosion or dirt!
Avoid the headache, and inspect your battery at our dealership.
Power Steering Flush
Steer Safely When You Go Out For a Drive & Allow Our Service Team To Perform a Power-Steering Flush here at P.M. Standley Motorcars
Have you noticed that your car, SUV or pickup truck has started to steer slightly differently from how it used to when you first purchased it? There is a very important aspect to proper vehicle maintenance that a surprising number of drivers seem to be unaware of. Here at P.M. Standley Motorcars, we want to share and stress the importance of power steering fluid services in order to keep your cherished automobile running smoothly and safely throughout the state of Texas. Keep reading to discover why you should never ignore your power steering fluid.
Have You Noticed Any of the Following?
Steering your vehicle feels more difficult or less responsive
You have heard unfamiliar noises when you turn the steering wheel
Fluids are leaking from underneath your car that appears clear or amber-colored
There is a strange burnt smell after driving
These are just a few of the warning signs that could indicate that your ride may be in need of a quality power steering fluid flush. So if you have noticed any of the above, it certainly is in your best interest to schedule an appointment with our certified service center here at P.M. Standley Motorcars right away.
Your power-steering fluid is responsible for transmitting the power that is necessary to enhance the precision, performance and efficiency of your steering abilities when driving. By getting a power steering flush by our trained and experienced service technicians here at our dealership, you will immediately notice that your automobile steers more accurately. In addition, the lifespan of the most crucial components in your power steering system will be dramatically extended when you make the wise decision to do business with our service center.
Schedule your service appointment with us today so you can steer safely driving around Texas!
Brake Flush
Increase Your Car's Stopping Power with a High-Quality Brake Flush at P.M. Standley Motorcars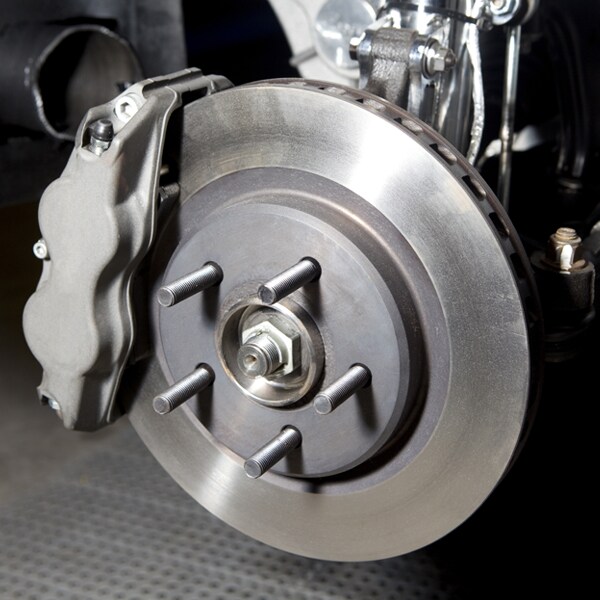 As a fellow driver sharing the roads here in Texas, you obviously have a very good understanding of just how important the brakes of your vehicle are as you drive along the busy streets and down the highways. Without the proper functioning of the braking system in your car, SUV or pickup truck, you simply would not be able to hit the brakes and stop safely when you need to be able to the most.
Most drivers are aware that your brake pads will begin to slowly experience wear and tear increasingly over time, and that eventually these key parts will need to be replaced. However, an important aspect of your braking system that you may not be aware is the brake fluid, which is entirely responsible for brake pads pressing against the rotors, ultimately causing you to slow down to a standstill. And if you want to continue to be able to stop on a dime when your loved ones are onboard as you drive around Carrollton and beyond, it is absolutely necessary to have a brake system flush performed from time to time!
When Was Your Last Brake Flush?
Our experienced team of skilled technicians here in our service department are ready and waiting to handle whatever service needs you may have, including a timely and accurate brake flush. If you go for too long without checking up on the health of your brake fluid, it will become contaminated to the point where the components leak and then fail entirely. Consequently, the performance of the brakes will be compromised as well, making it extremely unsafe to even operate your vehicle at all.
While it's good practice to have a brake flush performed and change the brake fluid about every couple years or so, it's always sensible to refer to your owner's manual for the specific interval. And if you notice that your brake fluid appears brown in color, the brake pedal feels squishy, or it takes you longer to brake than normal, you should have your brake system and fluid inspected right away by a dependable service center like ours.
Schedule an appointment with our service center at P.M. Standley soon so we can ensure that you have maximum stopping power in your ride!
Car Detailing
Keep Your Car Looking Fresh & Clean with a Full Car Detail here at P.M. Standley Motorcars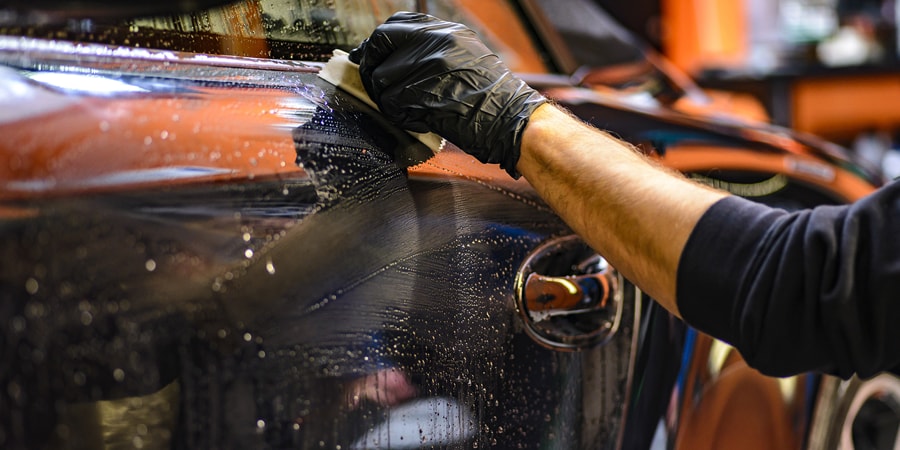 At P.M. Standley Motorcars, we do much more than simply selling cars, SUVs and pickup trucks to our valued customers. As you can see, our state-of-the-art service department here in Carrollton offers drivers in the area a truly comprehensive range of high-quality services and repairs that are most important to keeping vehicles happy and healthy. Another significant way that you can keep your beloved vehicle happy as you drive around the state of Texas is to keep it as clean and fresh as possible, inside and out. Because no one likes a dirty car, and your ride sure will appreciate how good care you take of it. Just imagine how great your automobile will look after we return it to you sparkling clean, just like it was on that memorable day you first purchased it!
Treat Yourself and Your Car to the Desirable Detailing that it Deserves!
While bringing your vehicle to the local car wash down the street is indeed a good place to start, the services you get there simply cannot compare with what a full car detail looks like here at P.M. Standley Motorcars. Public car washes typically possess a one-size-fits-all approach and will tend to use harsh chemicals when cleaning that can potentially do more harm than good in the long run. We use gentle cleansers, advanced solvents and proven solutions that are most effective in making your paint job last as many miles as possible.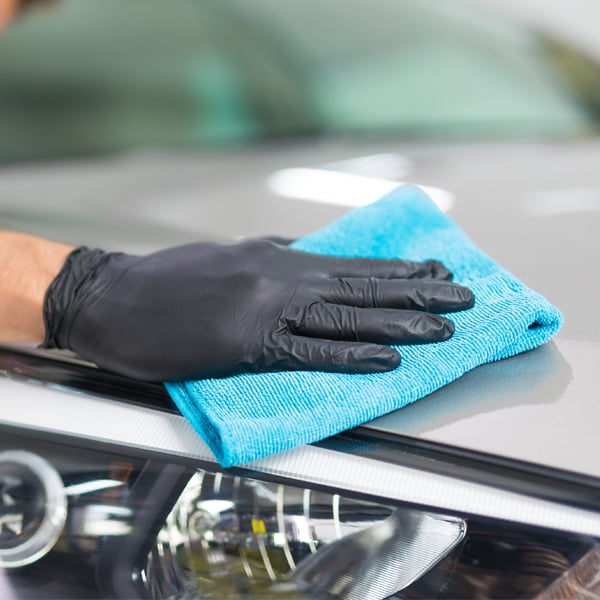 Our technicians will cover the entire vehicle too, carefully cleaning and meticulously detailing the complete exterior and interior surfaces. When we return your automobile to you after a car detail is performed, you will love the way the paint holds its shine, enjoy the fresh smell inside the cabin, as well as appreciate the spotless surfaces both inside and out.
Give us a call to inquire about detailing your car, or go ahead and schedule your appointment with P.M. Standley Motorcars at your convenience when you are ready to get your car looking like-new!
Wheel Alignment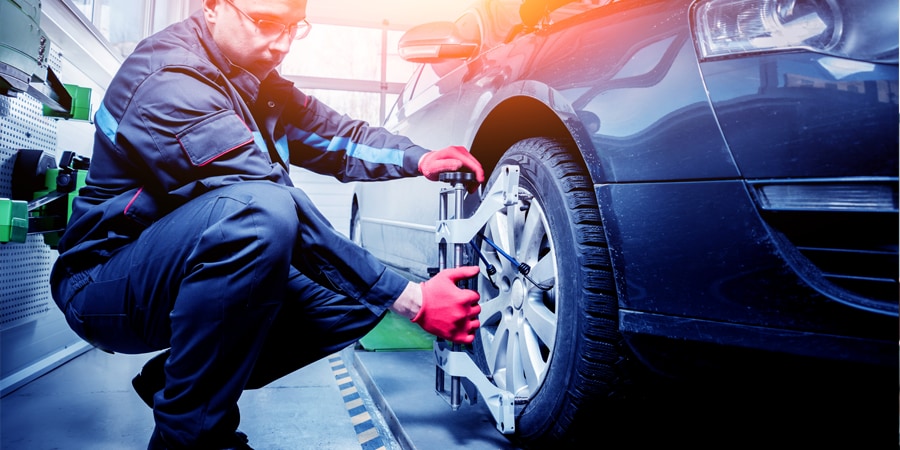 What is the current status of the tire alignment for your beloved car, SUV or pickup truck here in the great state of Texas? When was the last time that you had a quality tire alignment performed by a certified technician? Are you aware of what a wheel alignment even means for your vehicle?
Allow the pros here at P.M. Standley Motorcars to provide you with some key information in regards to Contrary to popular belief, an alignment does not actually refer to the tire or the wheels themselves, but rather the focus is on slightly adjusting the suspension system of the vehicle in question. When the suspension is adjusted, the angles of the wheels are thus being adjusted as well, with the goal that each wheel is parallel to each other and entirely perpendicular to the ground! When this wheel alignment is in fact not exactly where it should be, you are no longer able to drive your car safely and there very well may be some hazardous and costly issues that can occur as a result.
Superb Tire Alignment Services To Keep You on the Straight & Narrow!
There are many obvious benefits to receiving a tire alignment by our qualified service center here at P.M. Standley Motorcars.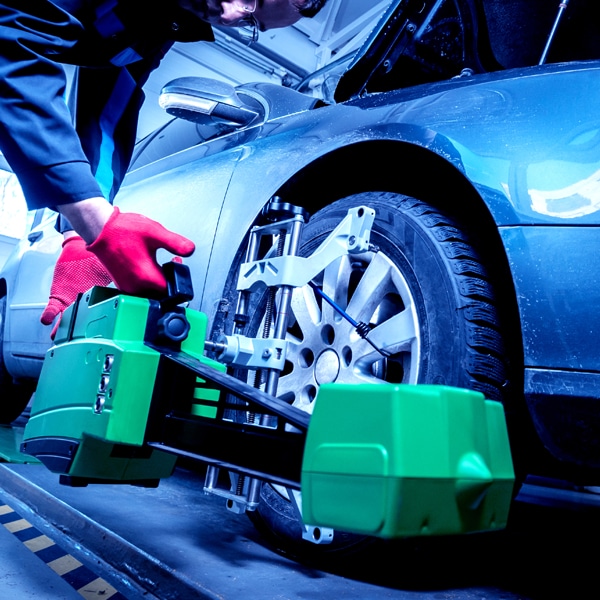 First and foremost, when your wheels are unaligned, your ability to precisely handle and control your vehicle will be compromised, making it unsafe to be behind the wheel altogether. When you are driving on aligned wheels, there will be no pulling from one side, meaning that your car will run smooth and straight just as intended. In addition, there will also be dramatically less wear and tear occurring on your tires, substantially smoother driving at higher speeds, and also greatly enhanced gas mileage! So, why wouldn't drivers ensure that they receive a tire alignment every 10,000 miles or so?
Schedule your service appointment with P.M. Standley Motorcars soon to keep your wheels spinning in a smooth and safe fashion.
State Inspections
You Can Receive an Official State of Texas Vehicle Safety Inspection Right Here at P.M. Standley Motorcars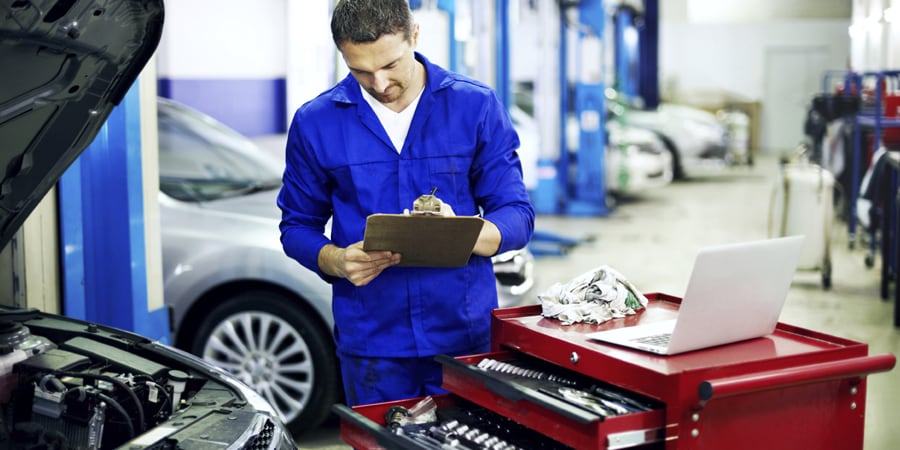 As you already are aware of, the highly trained technicians employed in our qualified service department here at P.M. Standley Motorcars are more than capable of handling a wide range of auto needs for our customers. Whether you require a minor maintenance task such as a simple oil change, or you require a dramatically more complicated repair performed on the engine following a collision, or absolutely anything in between, you are in good hands when you trust your vehicle with us here in Carrollton.
In addition to these quality services that we offer, our dealership can also provide you with a State of Texas Vehicle Safety Inspection right here in our service center! And our hardworking team of technicians can do this for you in a time-sensitive and accurate manner, for a fair price that you will appreciate.
Receive Your State Inspection to Stay Safe & Avoid a Ticket!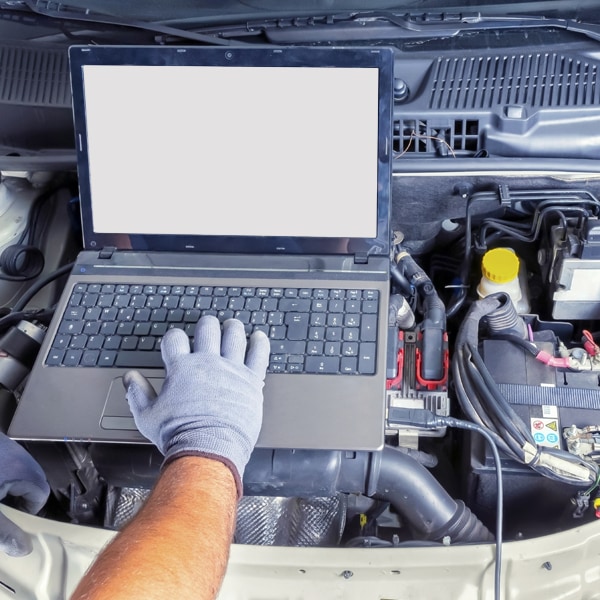 While it is a wise idea to have a state inspection performed in order to ensure that your car, SUV or pickup truck is driving safely when you travel around Carrollton, Irving, Plano and Lewisville, it is also required by law to do so. On a yearly basis, all vehicles registered in the great state of Texas are required to successfully pass an inspection to ensure compliance with safety standards. Only automobiles that are able to pass this official state inspection are therefore legally allowed to drive on any Texas road. Driving a vehicle that has not been inspected or driving with an expired state inspection can in fact result in an expensive driving infraction if you happen to get pulled over.
In addition to these safety inspections, emissions testing is also required for 17 counties throughout Texas to comply with federal mandated requirements regarding clean air. But don't worry, the service department at P.M. Standley Motorcars has all the information and expertise to answer all of your questions and inspect your beloved car with these federal mandates in mind.
Take care of the necessary state inspection soon and schedule your appointment with us today!
Wheel Repair
Discover the Appealing & Affordable Wheel Repair Services that we Deliver here at P.M. Standley Motorcars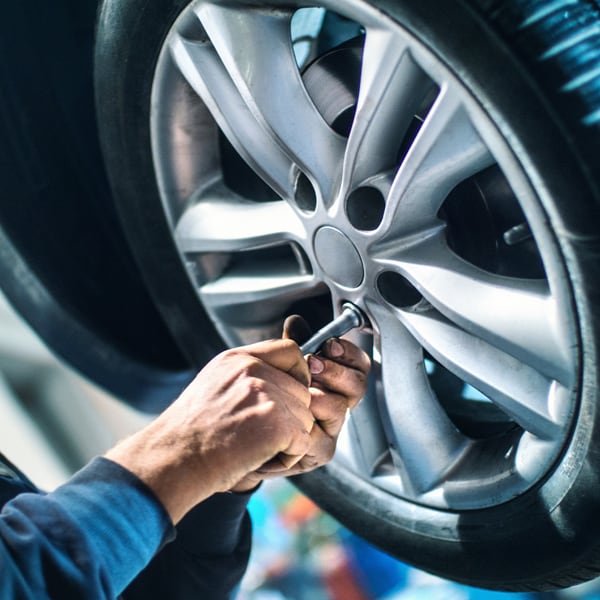 There sure are a lot of unexpected and unfortunate things that can happen to your wheels when you are driving your cherished ride around the Carrollton, Irving, Plano and Lewisville areas of Texas. Wheel and rim damage regarding your car, SUV or pickup truck that is caused by simply scraping up against a curb can dramatically take away from the curb appeal of your vehicle.
Well, if this ever happens to you, we want you to know that the qualified technicians here at P.M. Standley Motorcars are here to help!
In some cases, minor damage to a wheel is not a cause for concern and thus it isn't necessary for any services or repairs right away. However, it is also true that in many cases, leaving seemingly minor wheel damage unchecked for a long time can actually result in major car trouble and eventually even require an entirely new set of expensive wheels. Whether your automobile is in need of wheel straightening, repainting, polishing, refinishing, buffing, a general wheel inspection or any other type of wheel repair, the results that our technicians will provide here will leave you very impressed.
Quality Wheel Repairs For All Types of Wheel Needs
Feel free to read the following information in order to get just a basic sense of some of the many wheel repirs that we offer here at P.M. Standley Motorcars.
Wheel Gouge Repair: Have you noticed an unsightly gouge, scratch or tear on the face or on the edge of a wheel? Street curbs are typically the culprit, and we are more than happy to perform these common repairs for you.
Rim Bend Repair: Does one of your wheel-rims appear to be slightly out of shape or not in true round form at any point? If so, allow us to fix this unwanted rim bend on the lip or the inner barrel of the wheel.
Wheel Refinishing Repair: Over time, it is simply inevitable that corrosion wear will occur on the face of your wheels. We will return your wheels to their original finish, looking just like they did when you first drove your car home.
Cracked Wheel Repair: Again, this often is caused by an unseen street curb. A fracture within the wheel, even a small one, should never be ignored. Have your vehicle serviced right away if you notice any sort of crack in a wheel.
Listed above are just some of the more commonly needed wheel services and repairs that our customers here at P.M. Standley Motorcars tend to ask for. Please go ahead and schedule your service appointment with us today if any of the above currently applies to your vehicle, or if you have any questions at all regarding the health of your wheels!
Transmission Service
Protect your Investment and Avoid Costly Damage Repair at P.M. Standley Motorcars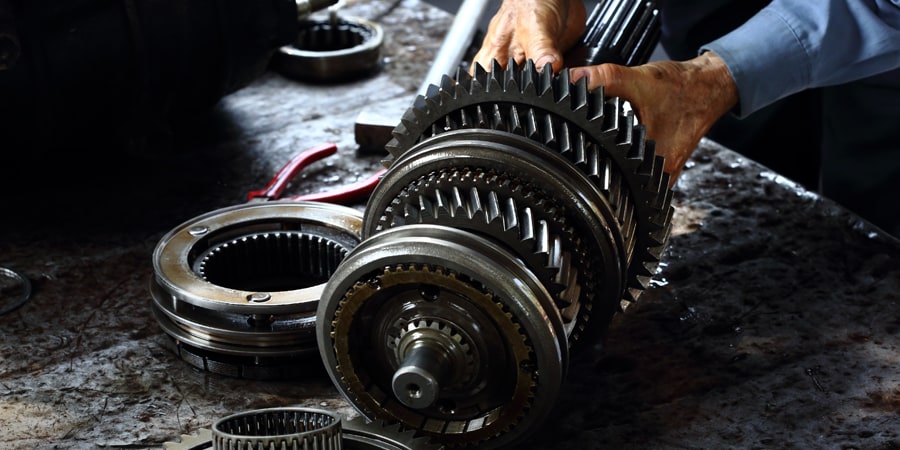 When considering the fundamental role your vehicle's transmission plays, it doesn't come as a surprise that this system is often one of the more expensive items on your car to repair. It is this realization, along with recognition of travel benefits you experience with a healthy transmission, that leads the team at P.M. Standley Motorcars to recommend routine transmission service inside our Carrollton service center.
Why Your Transmission Matters
The transmission is what directly powers the wheels on your vehicle, connecting the engine output to the wheels themselves through a torque transition. This result allows you to back out, move ahead and shift between different gears seamlessly for the proper speed level and ride feel you prefer on the go.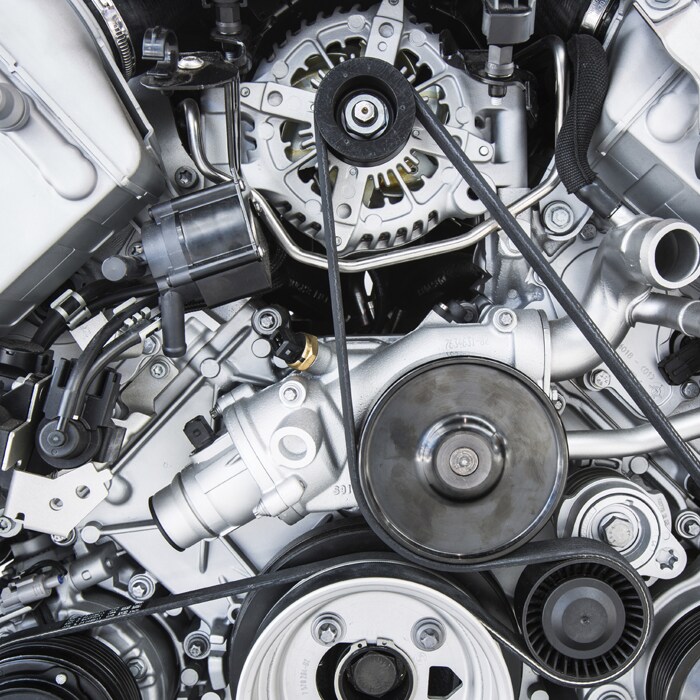 Recognizing the role that your transmission plays highlights how important it is to maintain this system's health and functionality. Our factory-trained technicians, proud to serve local drivers in nearby Dallas and Plano, look forward to getting to work on your behalf for optimal transmission performance and a more dependable drive around Irving.
Common Transmission Trouble
Lewisville commuters may have experienced the following warning signs – which may indicate transmission damage – warranting a trip into our Carrollton service center soon:
Stickier shifting
Slip or shaking feel
Grinding gears or clunky ride quality
Burning smell
Fluid leaks
Discolored transmission fluid
Transmission Services We Offer
Our team can inspect the transmission of your vehicle and diagnose the proper course of action based on what we find. These certified technicians use diagnostic equipment and genuine parts to complete these tasks, offering complete transmission fluid exchanges or transmission fluid flushes and filter changes based on the specifications outlined in your owner's manual.
A healthy transmission is critical to on-road success and the ownership outlook you deserve. Get your vehicle the proper maintenance care it requires by scheduling a service appointment at P.M. Standley Motorcars in Carrollton - not far from Dallas, Plano, Irving and Lewisville – at your earliest convenience.
Paintless Dent Repair
Paintless Dent Repair – Your P.M. Standley Motorcars Introduction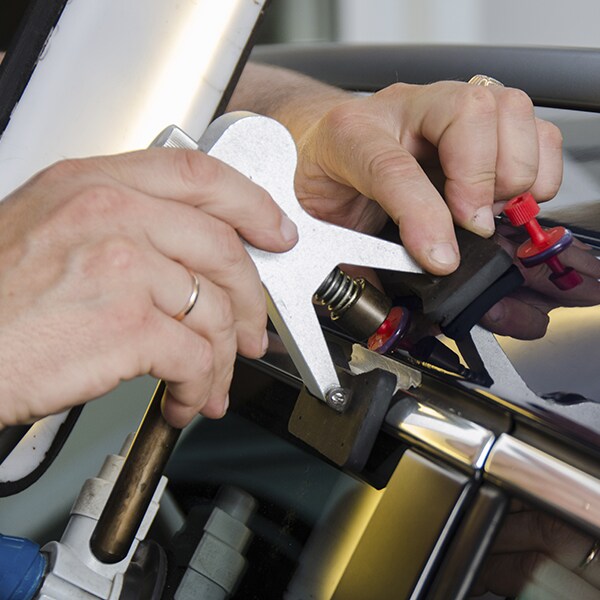 Even smaller dent damage can stand out over the sleek design and sophisticated styling of your vehicle. This unfortunate reality makes the importance of professional paintless dent repair even more relevant, which is where the service team here at P.M. Standley Motorcars comes into play.
Why Paintless Dent Repair?
To retain value and avoid common dent repair issues that include overspray, differences in paint color and alterations in the original factory finish, we recommend utilizing a paintless process. The finished product of paintless dent repair is nearly impossible to spot, returning your vehicle to its initial status for confidence in motion you look forward to showing off around Dallas and Plano. Our service team looks forward to getting this paintless dent repair completed in a timely fashion, saving you time and money that may otherwise go towards structural body repair.
How is Paintless Dent Repair Different?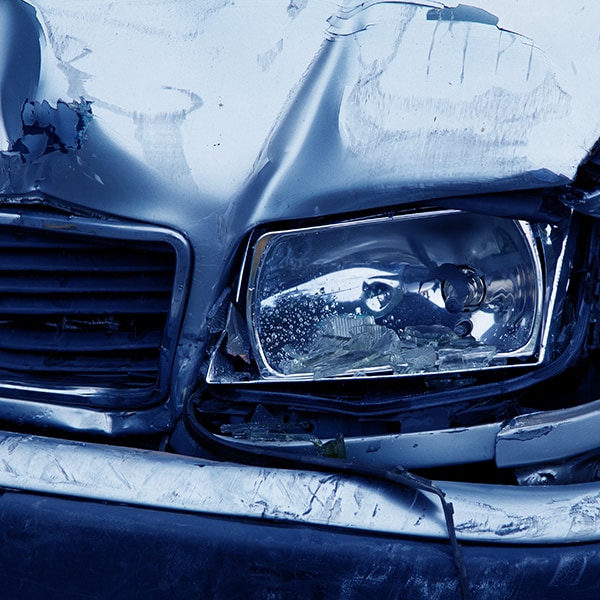 Paintless dent repair typically costs much less than body work repurposing and uses up less time on average. If you opt for traditional repairs, your vehicle may sit in the shop for weeks at a time. But with paintless dent repair, the process takes just a matter of hours to complete. The eco-friendly advantages with materials used are clear in addition, giving you ample reason to feel good about scheduling this service with our team.
Schedule Paintless Dent Repair Service in Carrollton, TX
Set aside time for paintless dent repair servicing and get your vehicle looking like itself again with the help of our factory-trained technicians. Feel free to contact our team with questions after making an appointment online with our service center, proud to serve nearby Irving and Lewisville.
Window Tinting
A P.M. Standley Motorcars Window Tinting Tutorial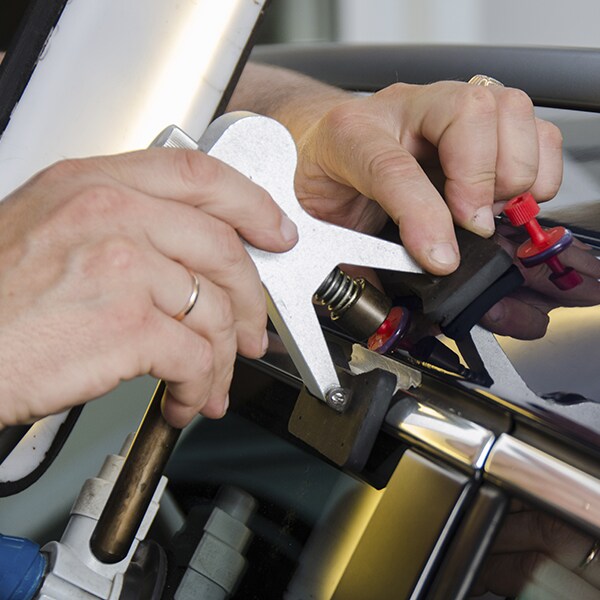 Think tinting your vehicle's windows is just for style or privacy? There are several benefits behind this service installation option here at P.M. Standley Motorcars. From a cooler interior to reduced health risks from UV rays on hotter days behind the wheel around Dallas and Plano, you will find that even the less obvious window tinting advantages have difference-making appeal.
Consider the reasons to tint your vehicle's windows here in Carrollton, TX, the styles of window tints you may consider for your daily driver, and some state regulation specifics you need to remain mindful of when surveying a variety of different window tint selections.
Car Window Tinting – How it Helps
While window tints can add a sophisticated look to an already stylish vehicle – also enhancing privacy for passengers inside – there are other benefits to choosing a window tint for your daily commuter that may not come to mind at first glance. Strong window tints can reportedly block up to 99 percent of UV rays from the sun, helping you avoid common damage and fading to interior upholstery that some drivers experience. Because of sun protection, your cabin remains cooler on humid days. This UV ray protection effect also serves to benefit your personal health, as your skin may be exposed to the sun on summer drives through Irving and Lewisville for longer periods.
Styles of Window Tints
A few examples of the window tints you may consider, along with some design factors to keep in mind, are as follows (state regulations permitting):
Infrared Films – A strong UV blocking impact leads to greater visibility behind the wheel for this common window tint option
Metallic Films – Recognized for its sleek aesthetic and stronger resistance qualities, this option does come with a downside of frequent cell phone blocked signals
Carbon Films - To avoid signal blockage, carbon films are a recommended option. GPS and phone access inside aren't issues, as this film features some of the longest-lasting and most-effective UV ray blocking capabilities
Coated tinting and OEM tinting are two other selections you may consider. While coated tinting is extremely difficult to apply on your own – window removal required – OEM tinting comes built-in with the glass windows in-tact.
Window Tinting Laws – State Regulation Reminder
Check with specific state regulations to determine whether your style of window tint is legal. You could find yourself dealing with a substantial fine if pulled over with an illegal tint for your state location.
Ready to learn about your window tint service options here at P.M. Standley Motorcars? Reach out directly to connect with our team and review these details!
Rear Differential Service
Power Around Corners in Dallas Confidently with Regular Rear Differential Service at P.M. Standley Motorcars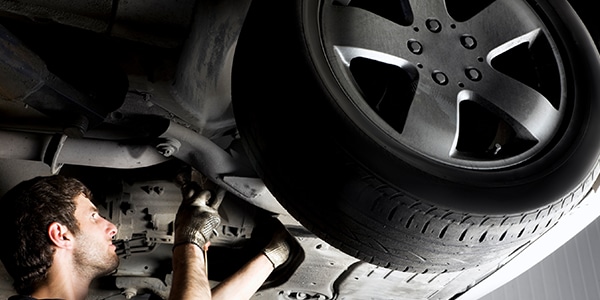 The functionality of a vehicle's wheels is complex, with the way you turn directly impacting how the inside and outside sections of your wheels specifically respond. And without proper performance, directly impacted by differential wear or damage, you can potentially lose power and subsequent control from the driver's seat when traveling around a corner.
So how can you avoid issues where your wheels slip and no longer stick to the road surface dependably? With regular rear differential service here at P.M. Standley Motorcars! Our factory-trained technicians are happy to conduct this routine maintenance in accordance with your multi-point inspection schedule and the established service center visits here in Carrollton, TX you've arranged based on owner's manual suggestions.
What Types of Vehicles is Rear Differential Service For?
Rear differential service here in the Dallas-Fort Worth Metroplex area is typically conducted on rear-wheel drive vehicles. These models usually feature one differential located in the back of the vehicle, as differential configurations can vary based on the drivetrain incorporated into your daily driver. With respective gears, bearings and differential fluid to tend to, our certified mechanics can take a closer look and utilize diagnostics equipment to identify any potential areas of concern.
What are Warning Signs that Rear Differential Service is Needed?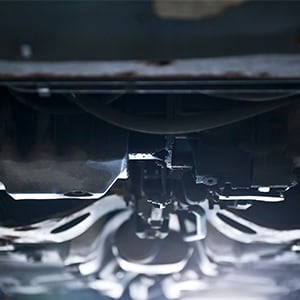 Maintaining steady wheel power at varied speeds for turns and sharp corners around Dallas is crucial, as a loss of control in these moments compromises the safety of both you and others. If bearings become loose or your differential fluid is no longer at appropriate levels, you can run into potential problems that may indicate excess wear or damage is present. These signs of probable issues are as follows:
Noisy response observed as you pick up speeds
Clunky car reaction as you accelerate
Screeching noise heard as your drive progresses
Loud thud heard as you turn
While these problems warrant an immediate visit for a differential inspection and appropriate service, we recommend setting up a service center schedule with our team in Dallas-Fort Worth Metroplex to frequently check in on the status of this essential system that relies on many different components. As a result, you can confidently proceed through sharp turns and winding corners without hesitation for many miles to come. Give us a call to make maintenance arrangements today!
Service Hours
Monday

9:00AM - 6:00PM

Tuesday

9:00AM - 6:00PM

Wednesday

9:00AM - 6:00PM

Thursday

9:00AM - 6:00PM

Friday

9:00AM - 6:00PM

Saturday

10:00AM - 5:00PM

Sunday

Closed